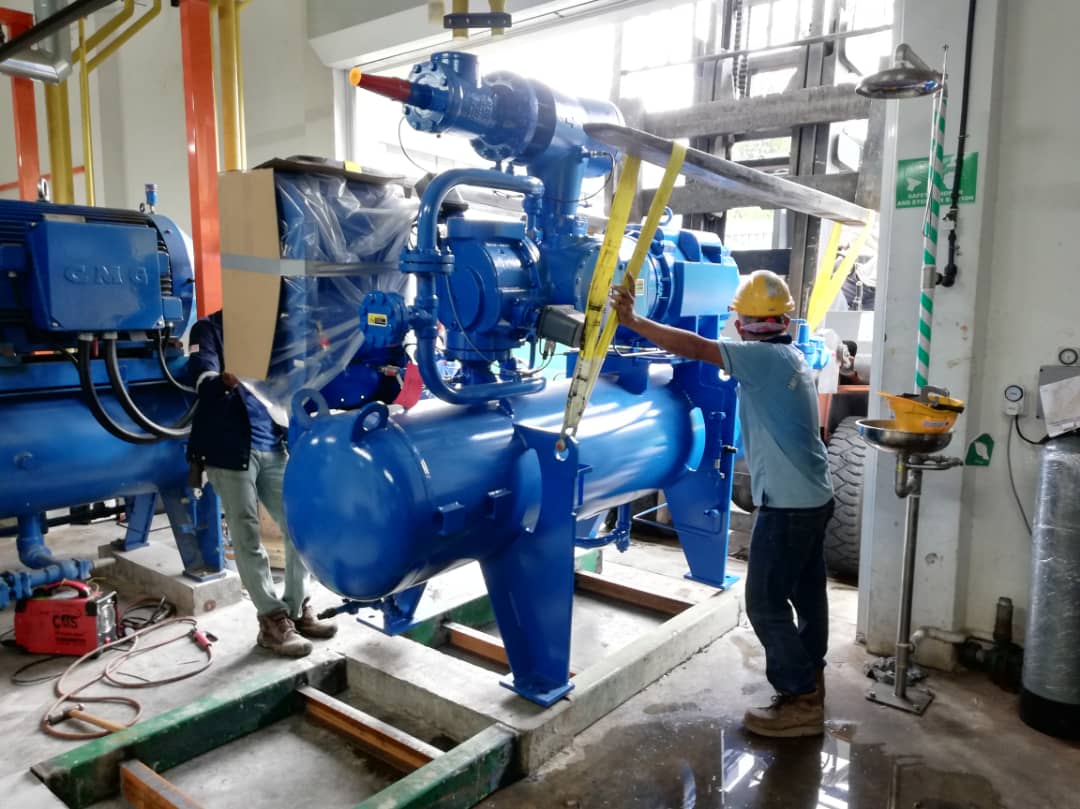 AMMONIA REFRIGERATION EQUIPMENT FOR COLD ROOM 2C EXPANSION
This project had awarded on 30th March 2019 and completed on 3rd October 2019.
This project is located at Selayang Selangor.
Scope of work:
Installation for the refrigeration systems Fan Coil Units for Cold Room 2C expansion Project.
Vilter Compressor Unit:
Vilter VSMC 701 Economizer Screw Compressor Unit w/200kW motor
We have summarized the basic information on products, solutions and services for this industry clearly structured on specific industry portals.